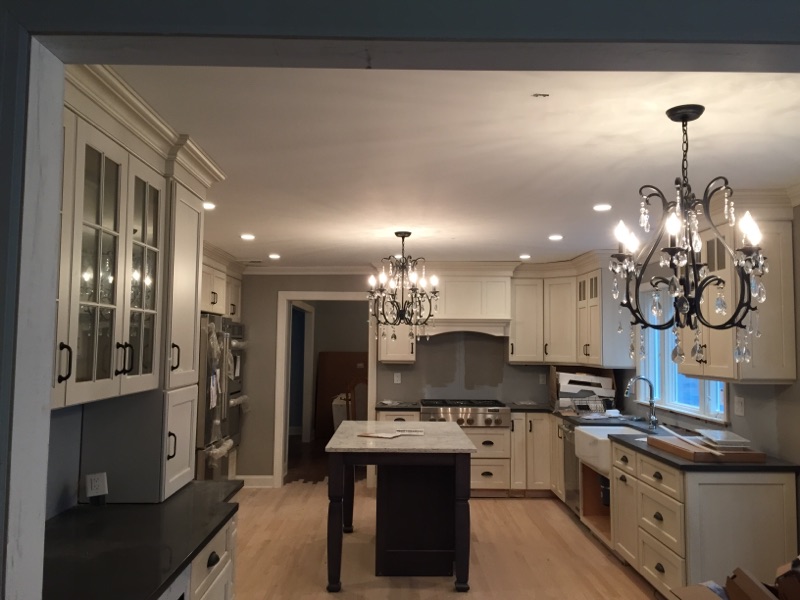 Are you ready for a new look in your kitchen or bathroom? Are you interested in adding a bedroom or other room onto your home? The remodeling contractors at Marroquin Homes LLC are your source for quality workmanship at reasonable rates in and around Bergen County. We offer a wide array of remodeling services, striving to give you a finished product you'll love using for years to come. We've been trusted in the local area for residential remodeling done right since 2008. Our team of kitchen and bathroom contractors has 15 years of experience in the remodeling industry. We're also proud to be fully licensed and insured for the work we do. You can have peace of mind when you hire Marroquin Homes LLC, knowing that you're choosing one of the best remodeling companies in the region. Call today to tell us about your wants and needs, and to get a free cost estimate for our remodeling services!
Our remodel contractors can work with you to design a room that will meet your wishes and specifications. We can advise you on the best layouts and products, and we'll take your budget constraints into account when coming up with a plan of action. Then, you can count on us to properly install:
Framing
Flooring
Drywall
Cabinets
And more!
We'll also connect you with some of the most reliable electricians and plumbers in the region to put the finishing touches on your new space. We want you to be completely happy with your new or renovated kitchen, bathroom, bedroom, family room, or other space. Our remodeling contractors will always keep your satisfaction in mind.
Kitchen Remodeling Contractors
Is your kitchen outdated, cramped, or otherwise unpleasant to spend time in? You don't have to be a master chef to enjoy a state-of-the-art kitchen in your home. Marroquin Homes LLC is pleased to offer expert kitchen remodeling, helping you maximize your cooking and dining space. Whether you want a small kitchen remodel to upgrade the room's appearance or you want to gut it and start from scratch, we're standing by to step in.
Bathroom Remodeling Contractors
Do you wish your bathroom looked as up-to-date as the other rooms in your home? Marroquin Homes LLC is your source for bathroom remodeling that satisfies your every demand. Our remodel contractors will discuss your goals for revitalizing the space, and then put those plans into action to give you attractive and lasting results. From changing out an old shower or tub to installing new cabinets and beyond, we'll leave you with a room you'll love.
We stand behind our kitchen remodeling, bathroom remodeling, and other addition and remodeling service offerings, using durable products to ensure that you're protected against unforeseen future issues. Need residential remodeling as soon as possible? We're available for emergency services, so you can get the assistance you require in a hurry. No matter how big or small your remodeling job in Bergen County, we'll be there for you. Call or e-mail us today to learn more!