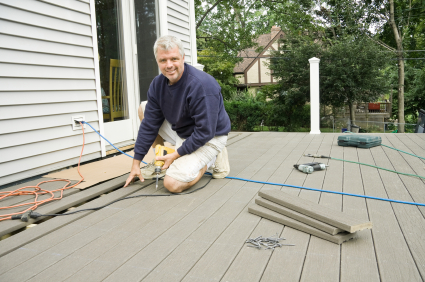 Adding a deck to your home can greatly increase the space you have available for relaxing and entertaining. That being said, it's important to hire skilled deck builders in order to get a structure that's sturdy and safe—not to mention a beautiful addition to your property. In and around Bergen County, you can call on the deck contractors at Marroquin Home LLC for attractive and durable craftsmanship. Our goal is to give you exactly what you're seeking. From creating plans to putting the finishing touches on your new deck, we'll be there for you with quality work at reasonable rates. Get a free cost estimate for our deck contractor services by calling today!
Marroquin Home LLC will put you in touch with a deck builder from our team who can:
Design the perfect deck layout for you
Advise you on building materials that suit your needs and budget
Construct the deck to be stable and look great
Repair minor issues to existing decks
What sets us apart from other deck contractors in the region? We're fully licensed and insured for your protection and peace of mind. We have 15 years of experience as deck builders, and we'll call upon what we've learned to give you results you'll love. We use quality products along with our meticulous workmanship, so you can look forward to long-term performance and durability. We want nothing less than your complete satisfaction with the finished product.
Deck Repair Service
As a full-service deck company, Marroquin Home LLC doesn't just install new residential decks. We also offer deck repair. Is your deck weather- or moisture-damaged? Have you suffered a broken stair, post, or railing that makes the deck unsafe for your family's use? We'll step in with knowledgeable and skilled deck repairs, getting things back to normal as soon as possible. We even offer emergency deck repair, if time is of the essence. As some of Bergen County's most reliable decking contractors, we're equipped with everything that it takes to get the job done right.
For more on what sets Marroquin Home LLC apart from other local deck builders, get in touch via phone or e-mail today! Then, book your appointment and get ready to enjoy your outdoor property even more from the vantage point of your new or repaired deck. As your go-to deck company, we'll work tirelessly toward your satisfaction.